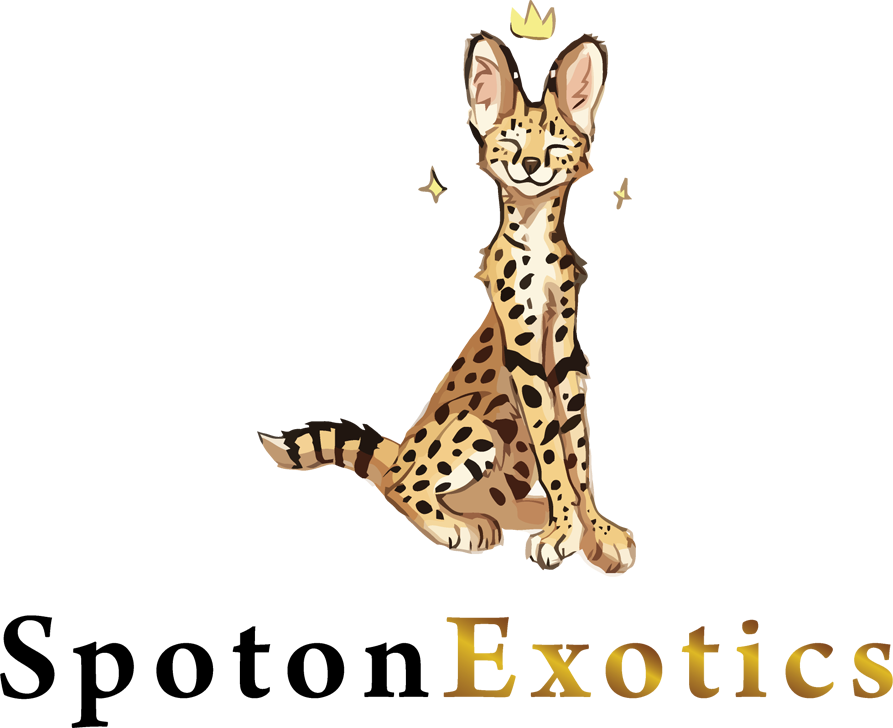 We have been breeding
for over 25 years
We are a TICA registered Cattery, licensed with U.S. Fish and Wildlife. We pride in working with USDA veterinarians for the health of our Cats. We strive to provide our clients the best quality kittens (Features & Tempermant) and professional services. Savannah's are one of the world's most popular "Designer Cats". We strive to create the most gorgeous and exotic looking cats that are set by TICA Breed Standards. We specialize in top quality exotic Brown and Silver Savannah's. There are only a handful of F1 Savannah breeders in the USA.
Their health and welfare are our top priority. We believe in a clean and healthy environment for our pets by keeping a very clean and tidy cattery. Our goal is to breed beautiful, loving, and well socialized cats. We spend quality time with all our kittens to ensure our kittens are well socialized. They are well handled daily starting at a young age.
Thank you for visiting Spoton Exotics. Looking forward to making your wildest dreams comes true.